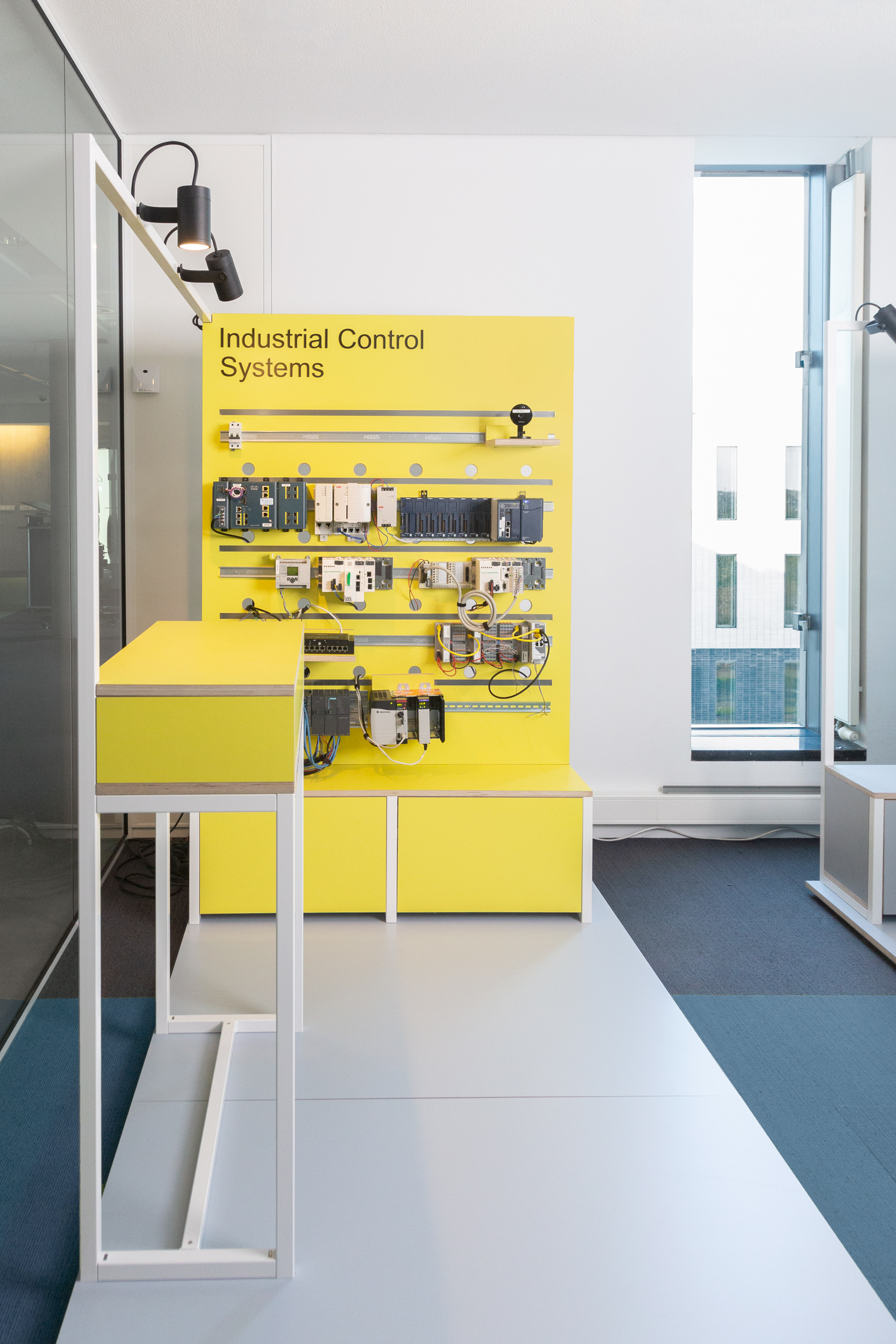 Forescout Lab
2020

Cybersecurity company Forescout asked us to redesign a demo lab space for their company office in Eindhoven, NL. The main challenge was to rethink how to showcase the different applications of Forescout's technology in an engaging way to visitors of the company and make sure that the lab remains functional for employees to use.

A collaboration with Adriaan de Man. Project in development.
Commissioned by Forescout Technologies.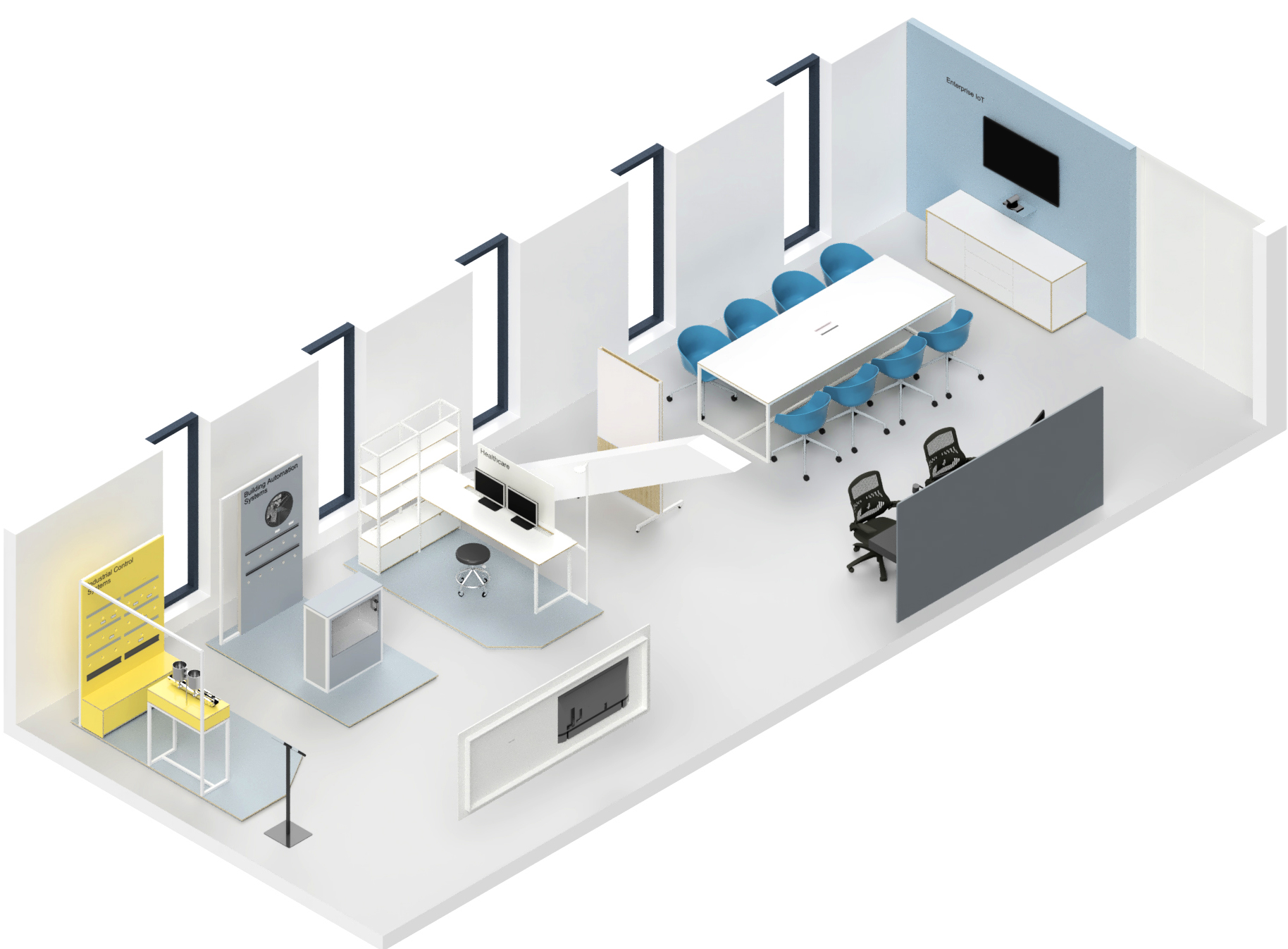 Demo Islands
We developed demo 'islands' for each application domain: Industrial Automation Systems, Building Automation Systems, Healthcare, IoT and Enterprise, Operation Centre. The cybersecurity technology of Forescout becomes tangible in a series of demo's where a cyber attack is simulated. It's disruptive effect becomes visible through different scenarios where the 'attacker' cuts off light/ power, overrides access codes to digital door locks, fails the ventilation system of a building, etc. The software solution of the company is used to monitor all the devices and mitigate the cyber attack.
Modular furniture pieces provide space for various devices such as PLC, web cameras, routers, etc. to be attached and worked with. DIN rails and attachable shelves offer flexibility of use, and a grid hole and nametag system ensure an organised look.